Hi I'm Shirley
& I want you to
moisturize your vagina!
Menopause Chicks
Vaginal Moisturizer with
Hyaluronic Acid & Vitamin E
Shirley Weir,
Founder, Menopause Chicks
80% of women will experience vaginal dryness

But less than 4% of women are currently receiving treatment!

We must improve these stats by increasing awareness, advocacy & spreading the word about the benefits of this hyaluronic acid vaginal moisturizer, compounded especially for Menopause Chicks.
​
​
Frequently asked questions
How did this vaginal moisturizer come to be?
---
This is a community-created product; it came to be because of members like you speaking up and asking for a solution!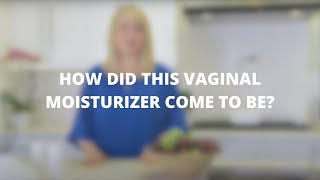 ---
Why do I need to moisturize my vulva and vagina?
---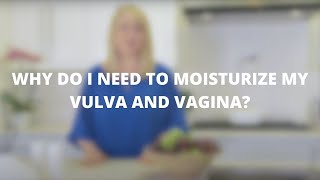 The vulva and vagina are skin; skin that needs moisturizing--just like your face, hands, elbows & feet. Moisturizing your vagina (i.e. restoring the natural moisture in your vagina) is important for sitting comfortably, moving comfortably, dancing, exercising and enjoying comfortable sex. Also, a healthy vagina helps to prevent UTIs (urinary tract infections), incontinence and organ prolapse.
---
What causes vaginal dryness?
---
Estrogen fluctuates in perimenopause and then declines significantly post-menopause. Estrogen is our juicy hormone--it is responsible for maintaining moisture in our eyes, mouth and joints, and our vagina. So estrogen decline is a common cause of vaginal dryness/vaginal atrophy. There are other causes including: hyaluronic acid decline (hyaluronic acid is produced naturally by our bodies but starts to decline in our 30s and 40s and again more significantly post menopause), the birth control pill is another major culprit, so is over-use of panty liners, cancer treatments, post-partum, other health conditions and other medications.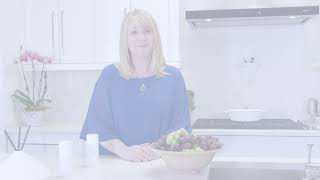 ---
What can I do to PREVENT vaginal dryness?
---
Lots of sex and lots of orgasms helps to prevent vaginal dryness. Regular pelvic floor exercise is essential too. Hormone therapy will help prevent vaginal dryness. And moisturizing with hyaluronic acid is another easy, viable way to prevent vaginal dryness.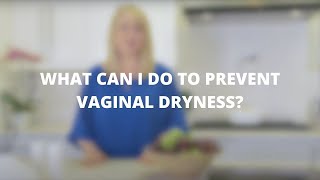 ---
What can I do to TREAT vaginal dryness?
---
You have lots of options. Localized estrogen therapy is effective. Moisturizing with hyaluronic acid is proven to show results equally as effective as localized estrogen therapy. See a pelvic floor physiotherapist. If you still need support, there are effective at-home red-light therapy options or laser therapy treatments by a physician. Giving up and suffering in silence are NOT options.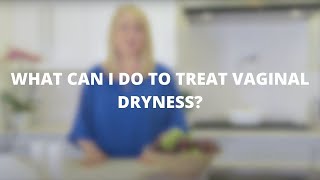 ---
What is hyaluronic acid?
---
Hyaluronic acid is a molecule produced naturally by our bodies. It begins to decline in our 30s--about 10% per decade. And then goes for a steep decline post-menopause. Hyaluronic acid has been included in beauty products since 2008. In 2013, it was studied as an effective protocol for the prevention and treatment of vaginal dryness.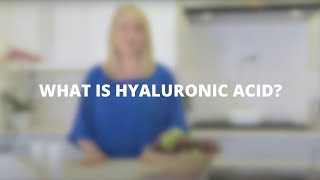 ---
What is in the Menopause Chicks Hyaluronic Acid Moisturizer?
---
Two ingredients: hyaluronic acid + a little vitamin E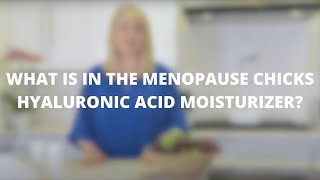 ---
Do I need a prescription?
---
No.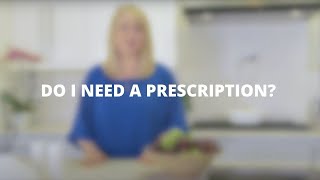 ---
How much do I use?
---
Although we recommend doses, you can't get it wrong. We have members who use 2 g per day to start, knowing they can taper back to 1 g as dryness improves. Some women begin daily and then switch to every other day after dryness improves.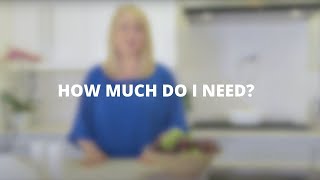 ---
When do I use it?
---
Daily to start. Potential to move to every other day. (Very individual as we are all at a different age and stag.) Use it away from sex (it is a moisturizer, not a lubricant!) You can apply and get dressed. There is no need to lay down or wait after application.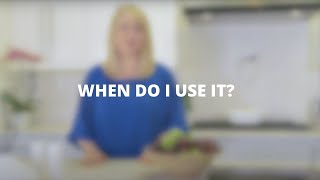 ---
Can I use it right before sex?
---
You can but I don't recommend it. If you do, re-apply away from sex to give the hyaluronic acid moisturizer the opportunity to work (restore natural moisturize into the cells of vulva and vaginal wall.)
---
Who is it for?
---
This compounded hyaluronic acid moisturizer has been formulated especially for anyone with a vulva/vagina. It can be used by your daughter (especially if she is on the pill or post-partum), your friend if she is going through cancer treatments, your mom (please tell your mom! It keeps me awake at night thinking about how many mothers and grandmothers are uncomfortable when they sit or move...or who are NOT moving because of vaginal dryness/vaginal atrophy!) And, it's for you if you are interested in preventing or treating vaginal dryness!
---
Is it for the vulva as well as the vagina?
---
YES! ("Vaginal" moisturizer is a poor name. Please use it inside and out!)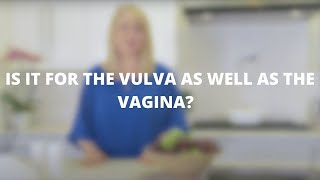 ---
How does it help with UTIs and incontinence?
---
It helps indirectly. Having a healthy vagina helps prevent UTIs and incontinence.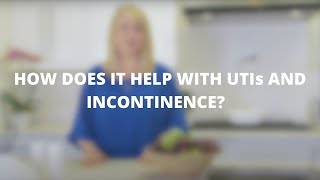 ---
Do I still use a lubricant?
---
Yes, use a lubricant for pleasure & fun. Moisturize as an investment in your current and long-term vaginal health. Lubricants are for temporary use: to provide a barrier to friction. Choose a lubricant that won't alter the pH balance of your vagina. I use Almost Naked by Good Clean Love: https://purepharmacy.com/pages/menopausechicks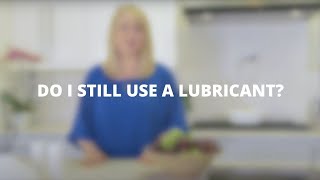 ---
How does this differ from coconut oil or something available over-the-counter?
---
Coconut oil or other food oils have never been studied. I am not aware of any harm that is caused by food oils--but know that they provide a barrier (as they do in cooking) so a lubricant (not a moisturizer.) Regarding over-the-counter products: turn the package around and READ the INGREDIENTS. If the first ingredient is water or purified water, then that is expensive water. Water is also drying. If glycerin or glucose is listed, that is a derivative of sugar and sugar can lead to yeast infections. If you see a long list of other words that are hard to pronounce, those are mostly preservatives and additives included to extend the shelf life of the product.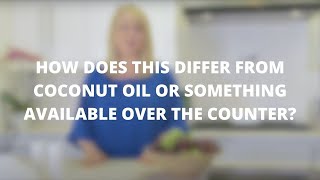 ---
How do I use the applicator?
---
Note: I prefer to use my finger, but the choice is yours! Here is a video: https://youtu.be/mbQgybwsemE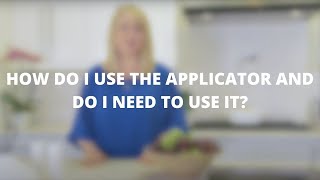 ---
Do I have to lay down after applying?
---
Not unless you want to.
---
Why hasn't my doctor mentioned this to me?
---
Great question! We are working on it. Given that less than 4% of women experiencing vaginal dryness are currently receiving treatment, it tells me that women are not mentioning vaginal dryness to their doctor. And doctors are not mentioning vaginal dryness to their patients. The other answer is that many doctors will be aware of the benefits of localized estrogen therapy--but will only be able to prescribe if dryness/atrophy is already present; they will not prescribe preventatively. Hyaluronic acid moisturizer is an effective option for both prevention and treatment.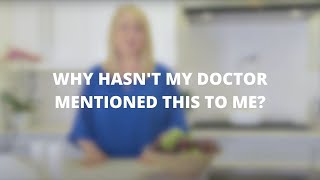 ---
Will I have to use this forever?
---
You will need to take care of your vagina for as long as you have one. Same goes for your heart, brain, bones and other essential body parts.
---
Can I use the hyaluronic acid moisturizer with localized estrogen therapy?
---
Yes! And many of our members do. Localized estrogen therapy is effective but it can take 3-4 months to show positive results. Adding the moisturizer (apply separately--for example, one in the morning and one at night or every other day) will speed up results.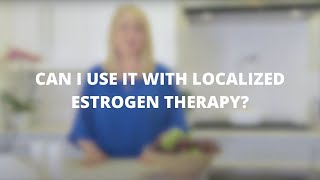 ---
Can I use this on my face too?
---
You can. It won't hurt. However, this particular compounded product has been formulated as a gel so it stays where it is put. I find it is a bit sticky for your hands or face.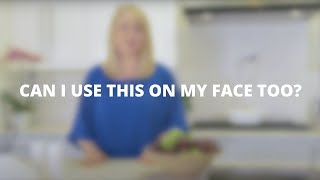 ---
How much is it and how long does each one last?
---
30 g is $52, 60 g is $85 and 90 g is $115 While everyone is at a different age and stage, the 30 g will last you 30-60 days, the 60 g will last 60-120 days and the 90 g will last 90-180 days.
---
What does "best used by" date mean?
---
This is not an expiry date. The product does not expire. Because it is not a mass-manufactured product; it is actually compounded (made-to- order for you), pharmacy regulations require that a "best used by" date be added to the label. We are constantly doing stability testing to extend this date. As long as the product has not changed colour or odor, it is safe to use.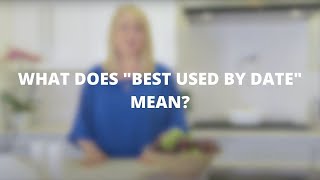 ---
What is behind the story of how this product was created?
---
I love this question too! Read all about this community-created solution on page 36: www.TinyUrl.com/LivePureApril
---
What about shipping?
---
Shipping rates are set by Shopify...however: Shipping is FREE in Canada when you spend $65 Canadian dollars. That means free when you order either the 60 g or 90 g sizes. Or you can add other quality products from PurePharmacy.com/MenopauseChicks Shipping is FREE to the USA when you spend $150 Canadian dollars (approx. $119 US dollars) at PurePharmacy.com/MenopauseChicks Shipping is FREE internationally when you spend $300 Canadian dollars at PurePharmacy.com/MenopauseChicks so a great opportunity to stock up on quality supplements or group your order with a friend!
---
---
My gramma is back line-dancing!
"My grandmother has line-danced for as long as I can remember. Recently, someone in her complex noticed she wasn't going anymore and mentioned it to my sister. My sister talked to Gramma. Long story short: vaginal dryness was stopping her from moving the way she used to! My sister ordered her the Menopause Chicks Vaginal Moisturizer in December and this week, Gramma is back line-dancing!"
TRINA,
Menopause ChicKS MEMBER
Game changer
"This has been a game changer for me! I cannot tell you how my daily life has changed. If anyone is on the fence about it, don't be. Your comfort is everything. <3"
I am never going without this in my life!
"Just started on my second bottle & reordered the next! Never going without this stuff in my life!"